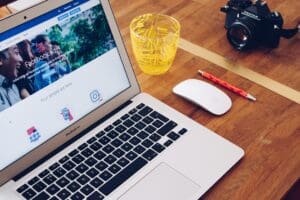 Pay Per Click Advertising & Marketing (PPC)
PPC advertising can be a splendid way to reach potential customers who are already interested in your products or services. However, it's important to have a proper PPC advertising strategy in place in order to get the most out of your campaigns.
PPC, or pay-per-click, advertising is a form of online advertising where businesses pay to have their ads displayed on search engine results pages (SERPs). When a user searches for a keyword that is relevant to a business's product or service, the business's ad may appear alongside the search results.
Communication is key, as they say! We'll review continued reports to offer our best marketing strategy, constantly making adjustments and enhancements to your PPC marketing campaign. This will ensure you get the end result you're looking for.
---
Tips for Creating a PPC Advertising Strategy
Create relevant & interesting ad copy.

Your ad copy should be clear, concise, and relevant to the keywords you're targeting. It should also be persuasive, interesting, and encourage users to click on your ad.
Choose the correct keywords.

The keywords you choose for your PPC campaigns will have a colossal impact on your results. You should choose keywords that are relevant to your business and that your target audience is likely to search for.
Set a budget.

It's important to set a budget you can manage for your PPC campaigns so that you don't overspend. You can start with a small budget and increase it as you see results.
Track your results.

It's important to track results so that you can see how well your PPC campaigns are performing. You can track things like clicks, conversions, and cost per click. We can track this for you should you choose to partner with us.
---
Benefits of Partnering with us for your PPC Marketing Campaign
Let Our Experience Guide You
We are experienced PPC experts who can help you create and manage your PPC campaigns so you don't have to.
Target Your audience
We can help you target your Pay Per Click marketing campaigns to the right audience. This will help avoid frivolous spending on ads that aren't directed at your audience.
track results & optimize ads
We can help you track your PPC results and optimize your campaigns for better results.
Friendly Pricing
We work with each client directly to ensure their project is scoped and priced according to the specs. We'll work through the costs before we start.
If you're looking for a partner to help you with your PPC advertising, then we encourage you to contact us today. We would be happy to discuss your needs and provide you with a free consultation.
---
How to Create a Party Rental Website When creating your own rental business, having a well designed party rental website is essential to your overall success. Your party rental website will be your company's primary marketing tool. It will be the first impression that most of your clients see as to what kind of company…
Continue Reading How to Make a Party Rental Website that Sells
10 Wedding Vendor Marketing Tips Everyone Should Know How do you stand out from the crowd with your wedding vendor marketing? The wedding industry is a multi-billion dollar industry, and there are many opportunities for wedding vendors to market their businesses and attract new clients. However, with so much competition, it can be difficult to…
Continue Reading 10 Amazing Wedding Vendor Marketing Tips You Want to Know